Many students make use of mobile devices such as tablets, smartphones and laptops to support their studies. Below is information on a range of services and systems that you can access using these devices.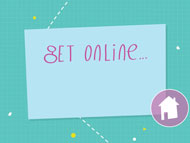 Getting Online
eduroam
The best way of getting online wirelessly at the University is to use eduroam. This is a secure, international wireless service available to all staff and students at The University of Manchester.
It can also let you connect to the internet at any University where eduroam is available.
eduroam is particularly convenient for smartphone and tablet users. Using eduroam, you don't need to type in your username and password every time you access the network. You only need to set up your device once, and then you can log in automatically wherever the eduroam network is available.
UoM Wi-Fi
You can also login into the UoM wifi network with your university details, however you will have to login in every time you use this service, whereas you only need to set up eduroam once.
> Find out more about UoM Wi-Fi
Virtual Private Network (VPN)
You'll more than likely end up using the Virtual Private Network too, on your own computers. You'll usually find this referred to as the VPN. When you're connected to wifi or off campus, you can use the VPN software which will allow you to connect to some services which are restricted to the University network. You'll be able to use it for things like library journals, and there may also be some resources specific to your school for which you need to use the VPN.
---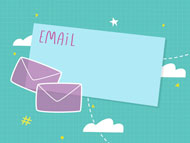 Email
As a student, you'll have one of the following email accounts:
Office 365 (via My Manchester) – Undergraduates and most postgraduates on taught courses
Exchange – Postgraduate research students
A lot of University related communication will be sent to your University email address so it's a good idea to make sure you check it regularly.
Accessing your University emails using your mobile devices is straightforward.
> Find out more about accessing University email using mobile devices
---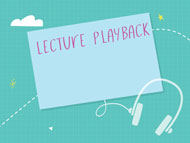 Lecture Playback
In most lecture theatres and teaching spaces, the lecture podcasting system records the audio and projector presentations in lectures and automatically uploads them on to the video portal, allowing you to replay, revisit and revise from them at a later date.
It's a really useful way of giving yourself a bit of a reminder about your lectures, or maybe going back to catch something you might have missed.
Recorded lectures can be accessed using desktop and laptop computers and also your mobile devices.
> Find out more about lecture playback
---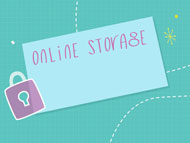 Online Storage
You should always keep multiple copies of your work in multiple locations.
Microsoft Office 365
Undergraduate or Postgraduate taught University students can download the full Microsoft Office productivity suite, including Word, Excel, PowerPoint, OneNote and more available for offline and online use.
> Find out more about Microsoft Office 365
Non-University online storage services
There are various online storage systems that you can use to back up your work.
Please note: These are cloud based systems delivered by external companies, please make sure that you are happy with the terms and conditions before you sign up.
Google Drive
Google provides its users with a Drive account that can store GB's of data storage for free and is accessible cross devices. You also get access to online word processors and other tools. Great for storing notes and files for the future!
One Drive
Like Google Drive, One Drive gives you a large amount of file storage for free and gives you access to Office 365, a full suite of office products.
---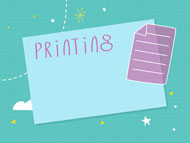 Printing
There are two ways you can use wireless and mobile printing to send files to the University printers using your laptop, smartphone or tablet:
Using a web browser
Using email
> Find out more about wireless and mobile printing
---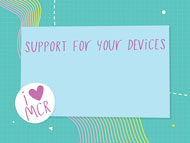 Support for your devices
The Library IT Support Desk is a walk-up IT support service based at three of the University library sites:
Alan Gilbert Learning Commons
Main Library
Joule Library
The University Library IT team offer help and advice on a wide range of subjects. These can include areas such as technical support in the Library computer clusters, printing, connecting to Wi-Fi and VPN, IT account and password issues, information on University software and assistance with personal mobile devices.
If you have any questions or IT related issues, no appointment is necessary. Simply visit one of the desks at any of the three sites and ask for help.
> Find out more about Library IT Support
---
Practical Advice
Security
If you are bringing mobile devices to the University make sure you store them securely when they are not in use. It's a good idea to sign up to some form of device tracking system to help you find a device if it lost or stolen. The links below may be useful:
Find My iPhone (iOS)
If you misplace your iPhone, iPad, iPod touch, or Mac, the Find My iPhone app will let you use any iOS device to find it and protect your data. Find My iPhone will help you locate your missing device on a map, remotely lock it, play a sound, display a message, or erase all the data on it.
> Download the Find My iPhone app
Find My Device (Android)
Find My Device helps you easily locate a lost Android device, and keeps your information safe and sound while you look. You can secure your device remotely and help someone get in touch.
> Download the Find My Device app
Library Charging Locations for Mobile Devices
If the battery of your laptop, tablet or smartphone runs out you can recharge it in a self-service charging locker at the charging stations on Floor -1 in the Alan Gilbert Learning Commons.