Softchalk has made an effort to make sure that content produced with their software is accessible by all students. In particular, they have focused on making their content screen readable and usable by students who are only able to use a keyboard.
When building your lessons you will see that any embedded images or other content are required to have 'alt text'. This is so it can be read using a screen reader.
Softchalk partners with a third-party tool called ReadSpeaker which students can use if they don't have their own screen reading software. ReadSpeaker will need to be activated in your editor, instructions are below.
Read more about Softchalk's accessibility commitment here.
---
Activating ReadSpeaker
Open the SoftChalk editor
Go to Tools> ReadSpeaker
The 'Customer ID' and 'Javascript URL' will be included in the email containing your license information and UoM themes. If you do not have this yet, the form is available on the main Softchalk page
Choose where you would like the location of the tool to be, and tick 'Use doc reader' and 'Enable ReadSpeaker'
You only need to do this once, and it will be available on every page on every lesson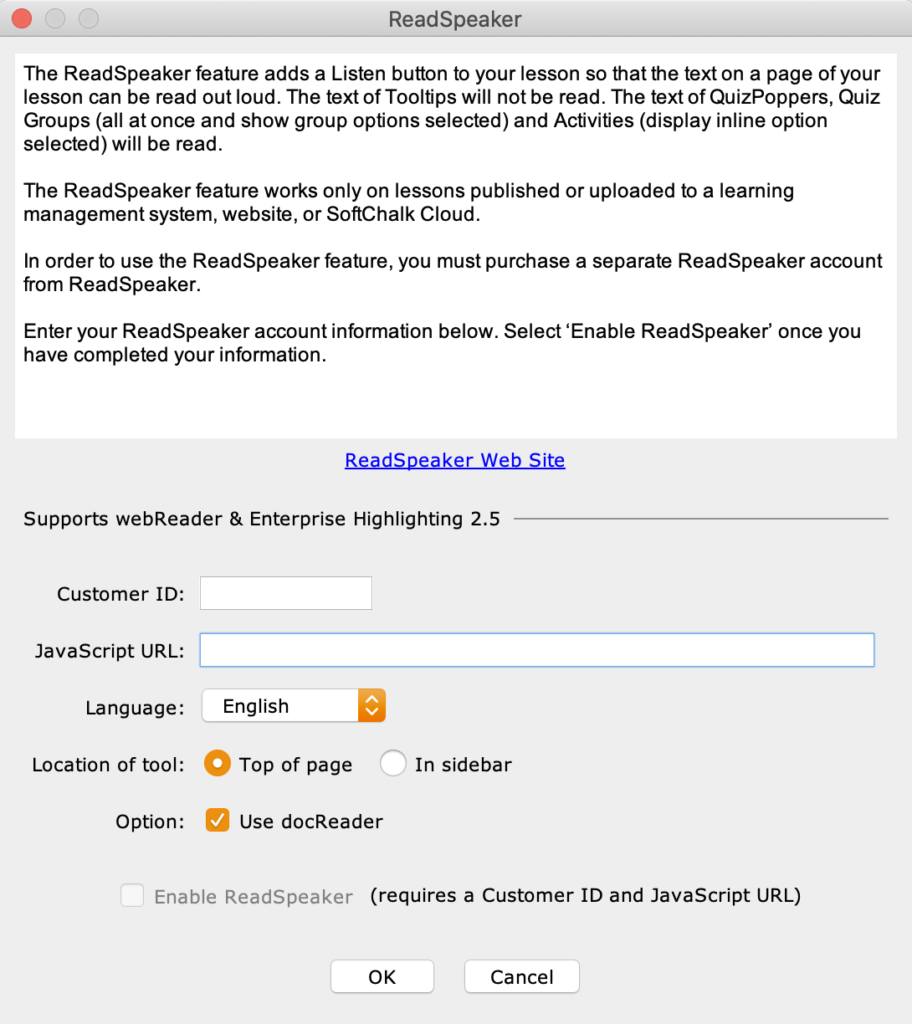 Please note that the ReadSpeaker button will only show up in lessons that have been published to Softchalk Cloud, it will NOT be available in the edit preview