Students in the School of Biological Sciences & Optometry have access to "My Meetings", which is a service based on the BMH intranet that allows students and staff to record meetings with personal tutors.
Your personal tutor will instruct you with what you are required to do on the meeting forms at an appropriate time.
To access the forms, you should:
Go to the BMH Intranet via this link 
You will now see the Intranet (see below image). Click on "My Intranet" to access your personalised information.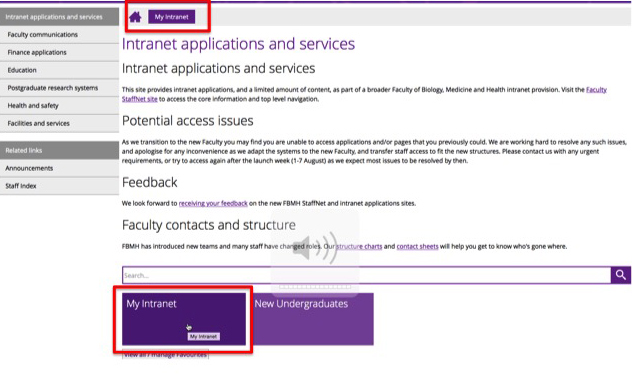 From your "My Intranet" area, click "My Meetings"
Now you will be able to see all the meeting forms that are available to you.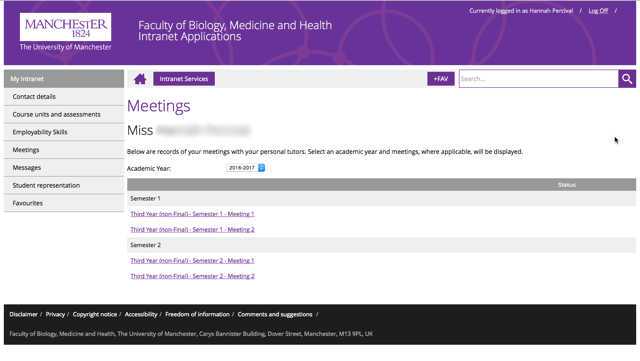 Fill in the form as instructed by your advisor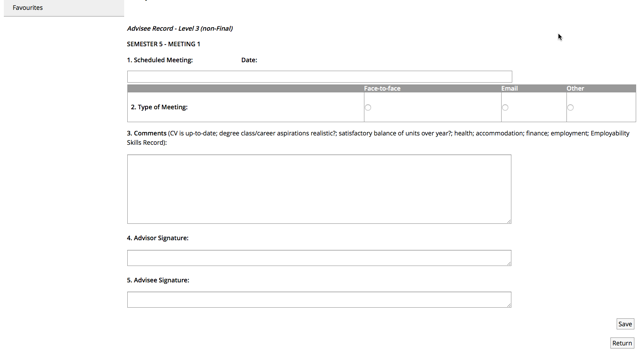 SBS & Optom- Tutorials: Access "My Meetings"