Whilst COVID has left the University unable to loan out audio and visual equipment, it may feel like producing high quality content is out of reach. Hopefully, after reading this page, you will see that items that may be in reach in your own home can be used to create well-produced resources.
---
Before hitting Record
---
Storage
You need to be mindful on how much space is on your recording device. If your device doesn't have enough space, you risk not being able to successfully save your recordings to use later.
Also, consider the storage capacity of your method for sending your recordings to your computer.
For instance, with Voice Memos on iPhones, one method of sending the recordings is via the Mail app. There could be a potential issue if you have a file that is longer than 14 minutes. This is because that is the maximum limit of a sent file.
Whilst you will be able to chop down your recordings to send via Mail, there may be alternative methods you'll want to use instead.
Using Dropbox to send your recordings to your computer is a potential solution to this. It has more space and syncs changes made to files quickly. You could also use OneDrive and Files (on Apple devices).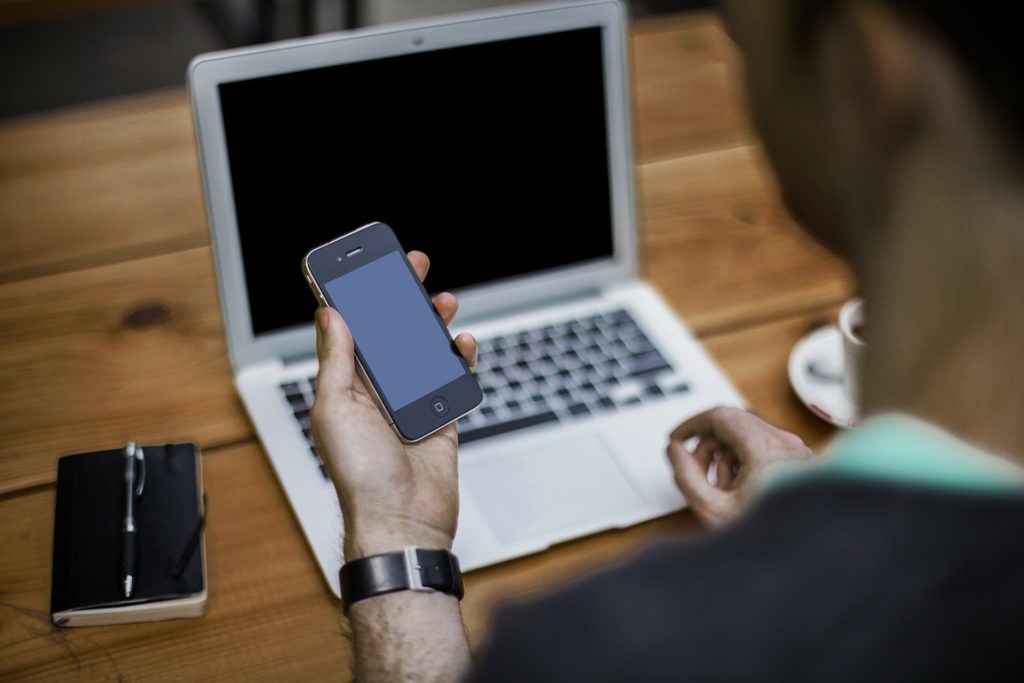 ---
Airplane Mode
Please ensure that when using your smartphone, either for video or audio resources; that airplane mode is enabled. In short, any notifications from other apps on your device won't pop up and disrupt the recording.
For example, if you receive a phone call, the recording will be paused. This could affect the quality of the recording when trying to continue your recording later.
Even though this issue could be fixed in post using video/audio editing software; it is best to prevent these from ever occurring.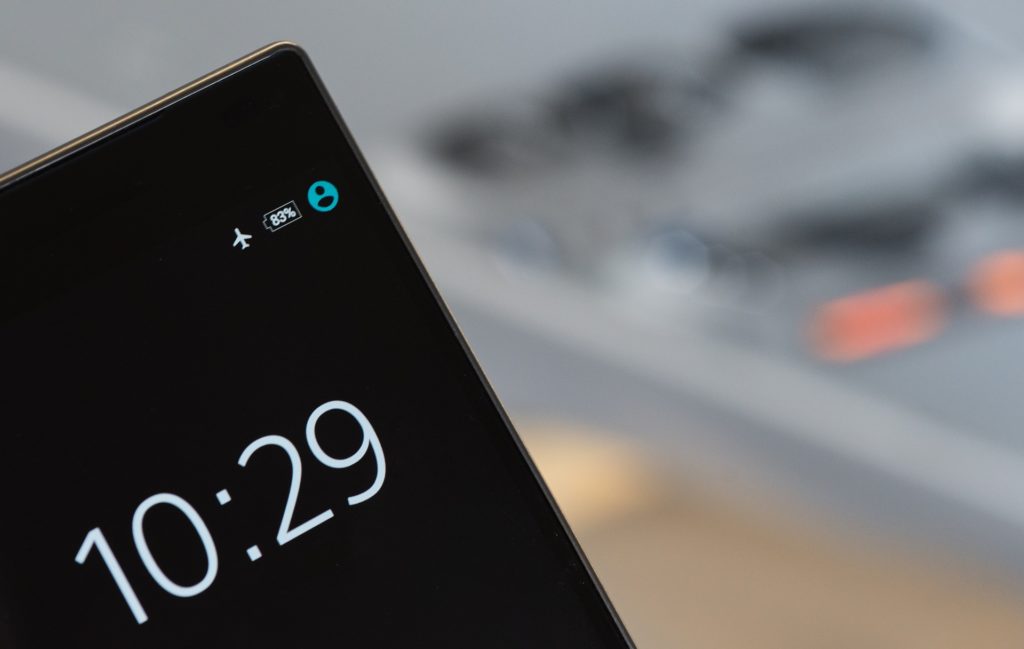 ---
Network Connection
This also relates to video resources. Recording using an internet application, such as Zoom, means you are reliant on an internet connection.
This is also true if you are planning on using your phone as your webcam, as your computer and your phone need to be on the same Wi-Fi network to work.
If you are recording on your smartphone, using the camera app (without it being used as a webcam); then you are not reliant on the network connection. To clarify, you will only need a connection later when you are uploading to your computer.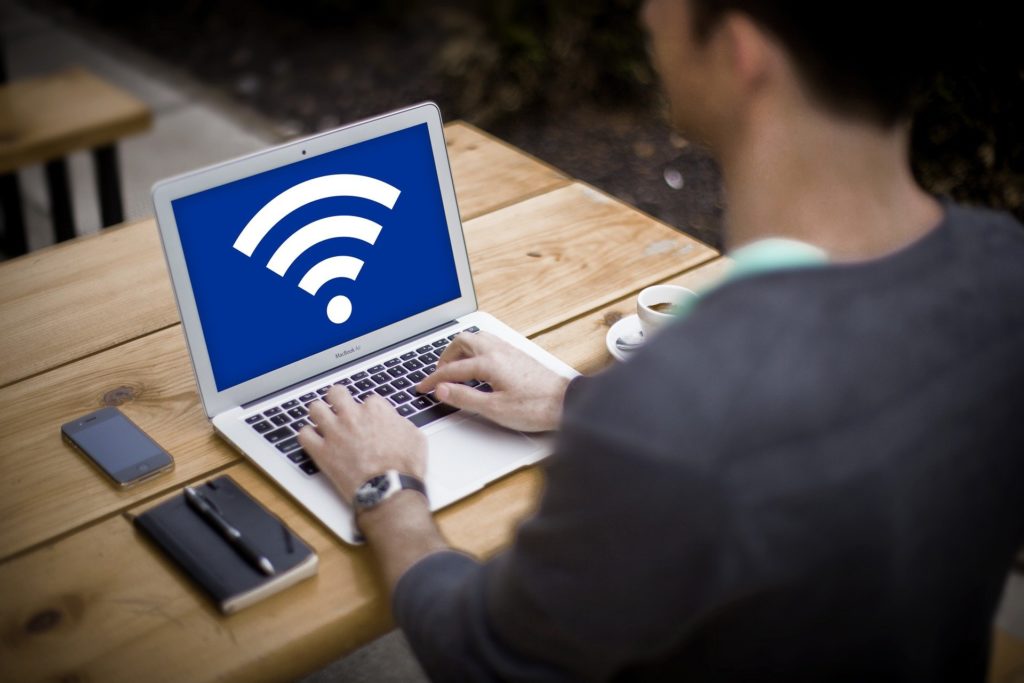 ---
Location
This is important for either video or audio resources. The eLearning team already has a page related to this topic: Video Basics.
For video resources, recording somewhere with minimal distractions in the background is recommended. This ensures more focus on the content you are making.
It is best to record your audio in a quiet space when outdoor noise is minimal. This could be during the morning or the night; depending on where you are.
It is recommended that you try to record in a smaller space with sound-absorbing materials. These materials include: curtains, pillows, quilts and mattresses. While these spaces with these materials are likely bedrooms, you could move some of these materials to a different space to create another area for recording.
In any case, if you are planning to utilise both video and audio, it is best to pick a location where can get the best of both worlds.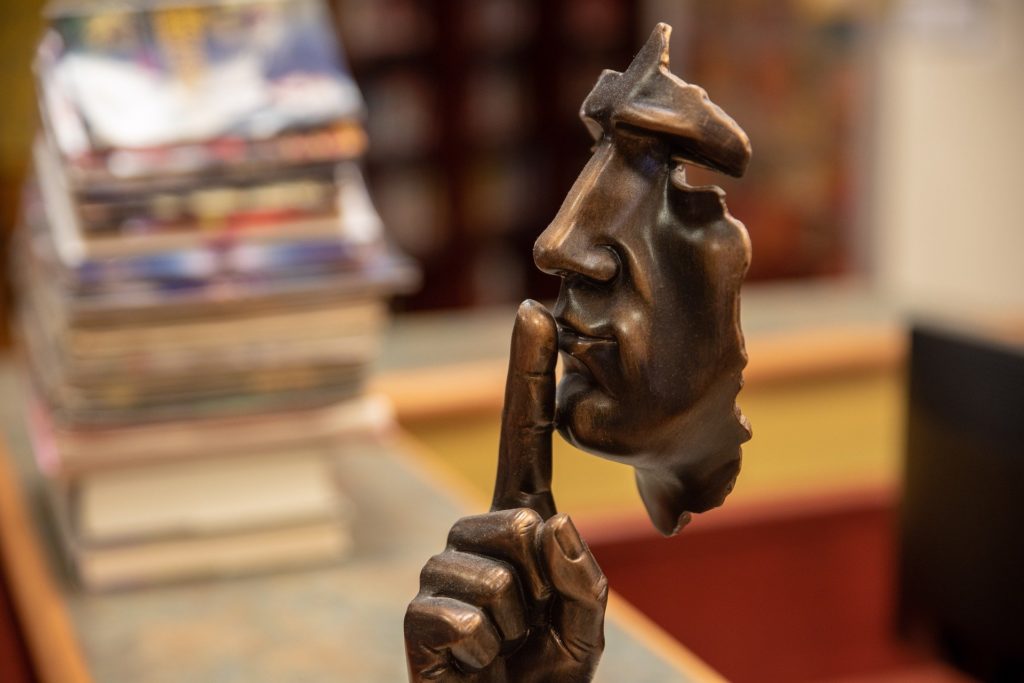 ---
Recording Equipment
---
Cameras
The eLearning team already have a page related to this topic: Video Resources. To clarify, in the Training & Guides section, there is advice about how to shoot from your smartphone.
If you are working with a computer/laptop with no inbuilt webcam, using your smartphone could be a solution for you. It is also useful if you feel the resolution from your webcam isn't as good as you would like it to be. See below a video explaining how to enable a phone as a webcam by installing the Iriun app. The video demonstrates the full installation process.
Sharing your device screen
Screen sharing can allow for devices to be used as whiteboards; or to demonstrate apps.
Zoom Mobile App
It is recommended by Media Services that you should use your student email to sign up for Zoom (on desktop and app) as you will have an upgraded account. Therefore, you will gain some extra settings and capabilities in Zoom.
There are two ways this app can be utilised.
Start a Meeting – this way is for when you want to run your meeting on your iOS or Android device.
Join your your meeting as participant – this is for when you want to run your meeting from your computer but annotate on what you are sharing on your desktop with your iOS or Android
Below is a video demonstrating how to wirelessly share your screen to Zoom. The demonstration includes both Apple and Android devices.
On Android devices, there are some extra requirements to sharing your smartphone audio:
Android 10 or higher
Granted Zoom permission to record when prompted
Sounds from shared apps is allowed to be shared to non-system apps. Some apps may not allow this due to security or privacy reasons
Screen Mirroring (iOS Only)
On iOS devices, you cannot use the above method to annotate when sharing your entire screen into a meeting with these devices.
This method is for if you want to use the audio and webcam from your computer but also share a whiteboard or annotate on a presentation.
Here are instructions for how to use screen mirroring and how to use a wired connection (this connection is only possible on a Mac.
You can also look at these instructions for how you can do this via Airplay
The video below elaborates on the sharing screen capabilities that Zoom has and how to share the screens of Apple devices.
---
Lighting
The eLearning team has another page which explains some 'quick wins' for recording video resources. This includes some advice how to improve lighting for your video resources.
Lighting has a huge impact on video resources. See below a video detailing how lighting works and some cheap tricks for a good set-up with household items (and even an open Word document on your monitor!).
---
Outdoor Lighting
One of the many challenges of filming resources outside is controlling the light.
A recommended piece of equipment is to use to tackle this are bounce-boards. They help redirect some light, giving you more control of the scene. Whilst these can be bought, the video below shows you how to can easily create a bounce-board with just a white t-shirt and something rigid (e.g. cardboard boxes from Amazon).
The video above also specifies the importance of scoping your locations at different times of day. This will allow you to see whether you can obtain a better looking resource without any extra work.
The specific kind of weather outside will affect the kind of natural lighting you are working with. The video below offers suggestions for how to make of most of lighting on an overcast day, which includes bringing a mirror with you (not just to monitor your appearance).
The same techniques for filming on overcast days do not necessarily apply to sunny days. The video below gives some tips for filming in hard sunlight.
---
Microphones
Gaming Headsets
Gaming headsets often have microphones attached. That is to say, you may be able to plug these into your phone/PC to improve the standard of your audio capture. By all means, see if they can be used when recording your audio/video resources.
With using these headsets, you will have to keep in mind that since the microphone is very close to your mouth. This can lead to some popping sounds in your audio and to the audio not being clear at times. Therefore, you should need test the positioning of the microphone with a couple of recordings to see what works best.
---
Smartphones as recorders
Using a smartphone as your microphone is good for offering more flexibility in recording location. Certainly if you are not planning to use a video recording of yourself.
In this case, consider testing how the audio recording is when doing so in different rooms with different materials, to find the best location.
Below is an informative video from the BBC YouTube Channel about using your smartphone to record audio. It offers some advice on microphone positioning, as well as sending audio to other devices. This video gives a demonstration using an iPhone, with the built-in app Voice Memos. You can also look at Apple Store information for the Voice Memos app .
With Android devices, there is also a built in voice recording app. Google Support and Verizon has details on how to use this app. These websites also offer advice about some alternative apps you can download if you find that the in-built app is not sufficient; and how to transfer your recording to your computer.
The video below gives more advice about how to record professional audio using smartphones. Moreover, it includes additional information about how locations can affect recordings.
---
Tripods
While recording, you will want the device to be propped up and angled properly. Tripods can be useful to position your device without relying solely on the stability of your own/someone else's hands. However, you don't necessarily have to rely on purchasing a tripod to use one. Below you will find some guides of how to make your own tripod.
---
Gift Cards and More
Got a gift card that you still haven't thrown out? Not only could that card give you a deal on a purchase, but you could actually use it to make a makeshift tripod! The video below explains how you can easily re-modify a simple gift-card using a pen for marking and a pair of scissors! In addition to this, it includes other tripods that can be made with other items.
---
Rubber Bands
You can even equip the likes of a bottle with some rubber bands to make a tripod, which can be placed on top of a simple pile of books to keep the your smartphone at eye-level. Similarly, hangers with some rubber bands and pens can create one. Take a look at the video below which shows how both can be done.
---
Lego
If you have younger people in your home, maybe they will have Legos. Or maybe you have some Legos? In any case, they can create a tripod/stand for your device. Watch the video below to see how to make a Lego tripod.
---
It is also worth mentioning to never forget the value of getting a pile of books and putting your device on top of those. This is an easy way to get the best position/angle for recording.
---
Shock Mounts
If you are recording with a phone/microphone that is laid on your desk, it could be that when you go to click through your slides or use desk items; it could end up on your recording.
Of course, most disturbances to audios can be edited out in post processing using simple audio editing or using software like Audacity. However, keeping this in mind before recording could make the editing process less strenuous.
The video below demonstrates this potential issue, and how some household items can be utilised to create a 'shock mount'.
---
Branding Resources
---
This relates to visual identity of resources being made, including: colour palettes, logos, and recommended typography.
The visual identity page for the university could be a good starting point for considering how you want your resources to look.
Branding can increase the professionalism of a resource, and thus the quality of one too.
---
Was this helpful?
We would love to know if we got it right.