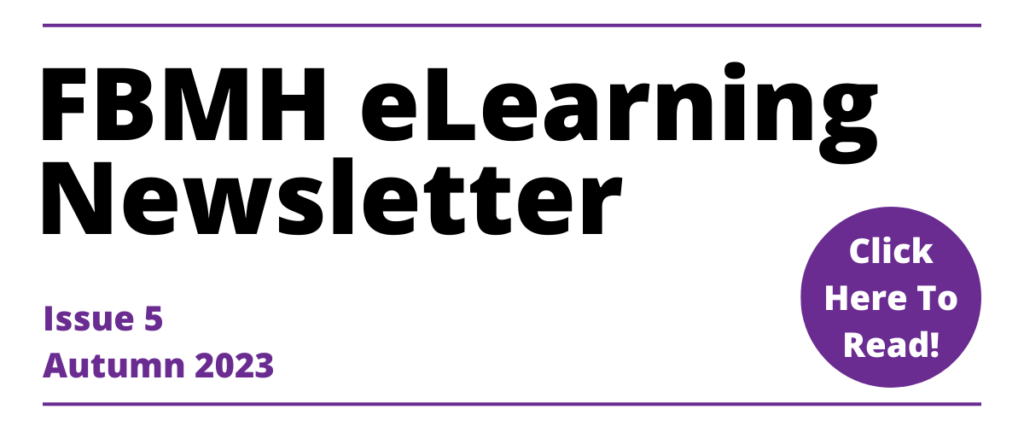 The latest edition of the FBMH eLearning Newsletter can be found by clicking the graphic above. In this edition:
Preparing for Start of Year – 2023/24
Welcome, Induction and Transition – How We Help Our Students
New eLearning Tools and Features for 2023/24
Will your iSpring Resource Continue Working into 2024?
New CLE – Announcement Coming Soon
Embedding from the Video Portal is Changing – Act Now
Archived Newsletters
Was this helpful?
We can only improve our service if you tell us what you think.