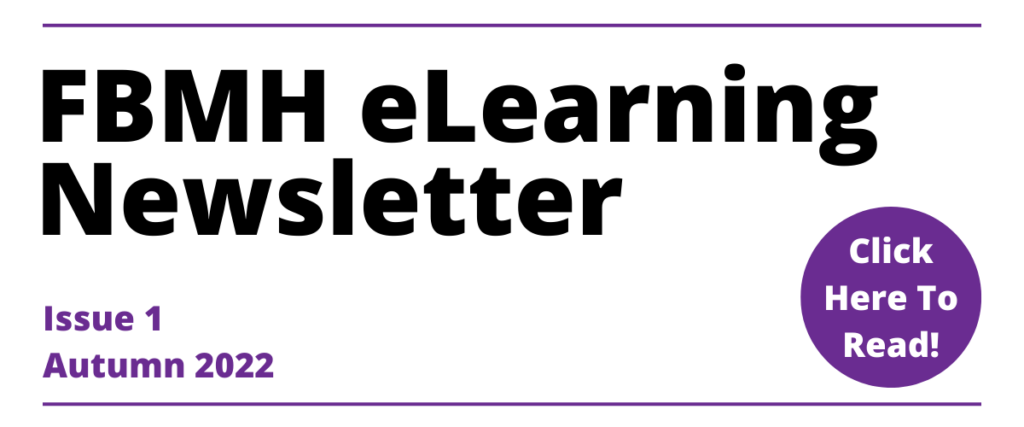 The latest edition of the FBMH eLearning Newsletter can be found by clicking the graphic above. In this edition:
Preparations for Start of Year
New eLearning Tools
Summer Updates to TurnItIn
Looking for Solutions? We can help
Exam Statistics
ABC Learning Design
TDM/Lifelong Learning
Archived Newsletters
Was this helpful?
We would love to know if we got it right.