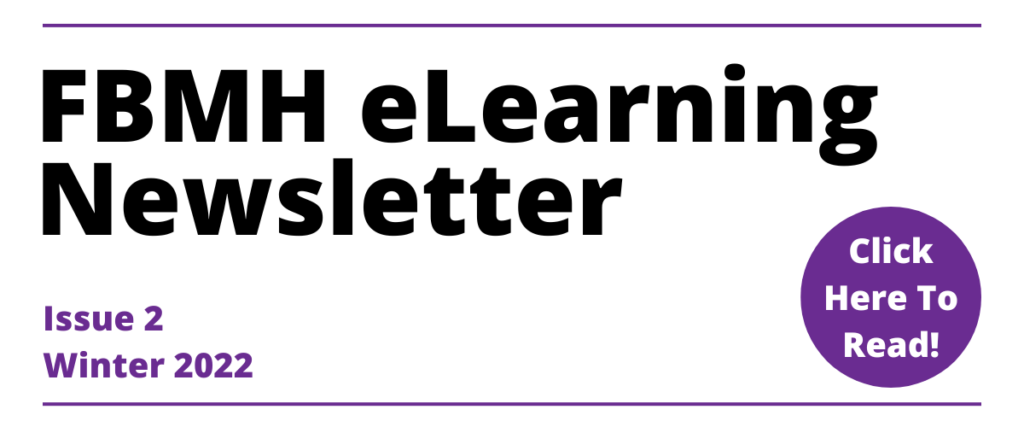 The latest edition of the FBMH eLearning Newsletter can be found by clicking the graphic above. In this edition:
Preparing for Exam Season
Semester 2 – Plan Ahead Now!
TurnItIn Has Changed – Act Now
360 Virtual Environments – 'Google Street View' for Education
Delivering Blackboard Content to Multiple Courses – New Tool
Claim Your Mentimeter License
Team Based Learning Using LAMS – FBMH Faculty Pilots
Archived Newsletters
Was this helpful?
We would love to know if we got it right.