This guide covers:
Sharing a lesson with a colleague to edit
Restoring a deleted lesson
Reverting a lesson to an earlier save
---
Sharing a lesson with a colleague to edit
If a colleague has a Softchalk cloud account, it is possible to share a folder with them so they can make edits to individual lessons.
Log into Softchalkcloud.com and go to My Content> Lessons
The lesson must first be put into a shared folder. Your default lesson list 'My Lessons' is personal to you and cannot be shared
Create a new folder using the actions to the right of your lesson list
Click the share icon

Type the username or email address of your colleague into the search box
Use the '+' icon to move their username into the 'Shared trial or subscription user(s)' box on the right hand side. It is possible to add multiple colleagues to this
Click 'Share Folder'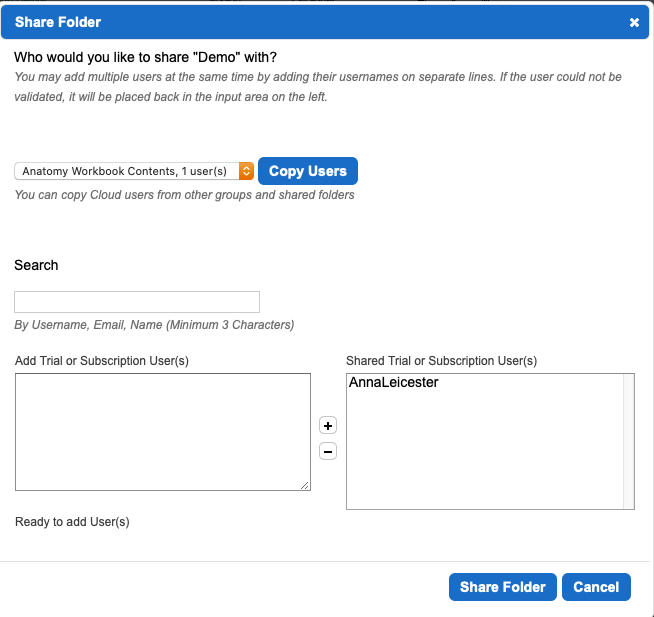 This folder will now appear in your colleagues 'My Lessons' list
To share lesson(s), drag them into the folder. This will not change the URL, so any links that are already shared with students can remain as they are
Make sure you don't attempt to edit the lesson at the same time, changes will be overwritten
---
Restoring a deleted lesson
If a lesson accidentally gets deleted, it is possible to restore within 30 days. This will restore the original distribution URL, so if you have already sent it out to students you will not need to update the link.

Click the 'restore lesson' icon

The lesson will now be moved back into your 'My Lessons' list
---
Reverting a lesson to an earlier save
Occasionally you may find you need to revert to a previous version of your lesson. Lessons saved to your Softchalk Cloud account have version control that allows you to do this.
Log into Softchalkcloud.com and go to My Content> Lessons
Find the lesson in the list
Click the version control button to the right hand side of the lesson

In the pop-up box, select the version you need to go back to and click 'SelectRevision'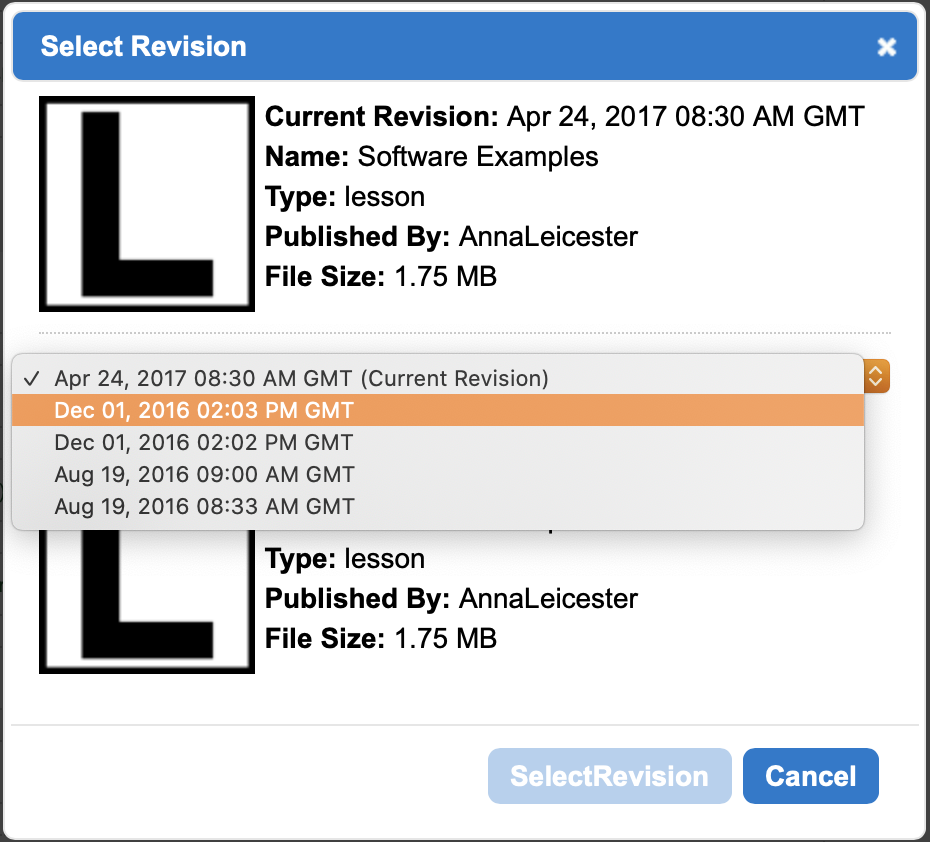 This does not overwrite the most recent save and you are able to reverse this change if you wish by clicking the version control icon again