This guide covers:
PAGE 1 Quiz questions, quiz groups and activities
PAGE 2 Embedding videos
PAGE 3 Embedding other content
Within this content you will find links to the relevant learning material from Softchalk's eLearning video guides.
---
Embedding videos
From YouTube
If a YouTube video is public, it can be inserted using the 'Media Search' tool. Go to Insert> Media Search to open this. Make sure YouTube is checked at the bottom and search using the keywords box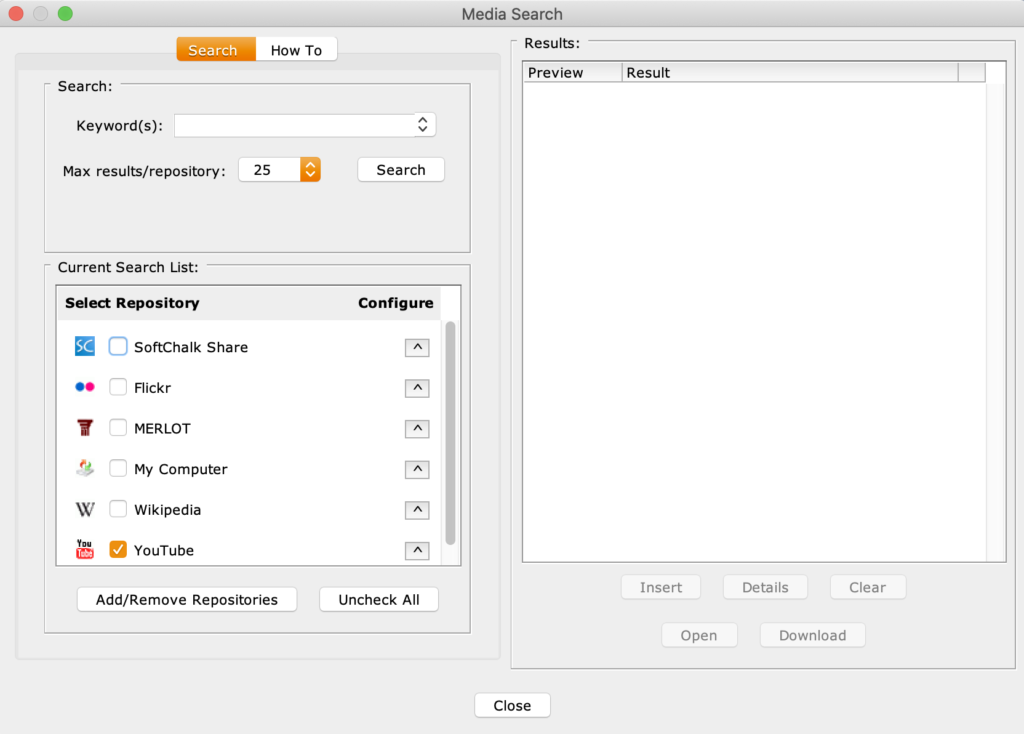 If a YouTube video is unlisted or if you already have it open within your browser, it can be embedded into a widget. Widgets can be used to embed anything with a HTML embed code, for example videos from JoVE.
Find your video in YouTube
Click the 'share' button underneath the video
Click the 'Embed' circle in the pop-up window
Copy the HTML embed code, you can use the settings underneath to set a start point and show/hide video controls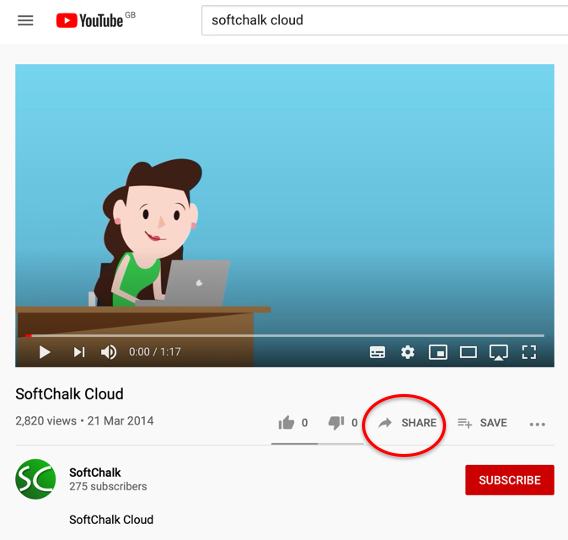 ---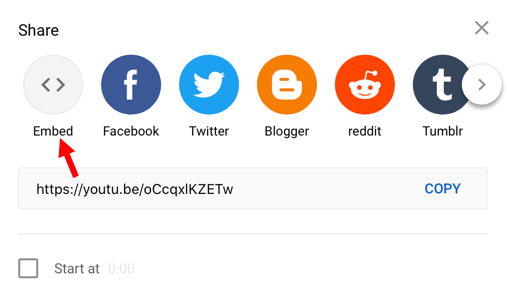 ---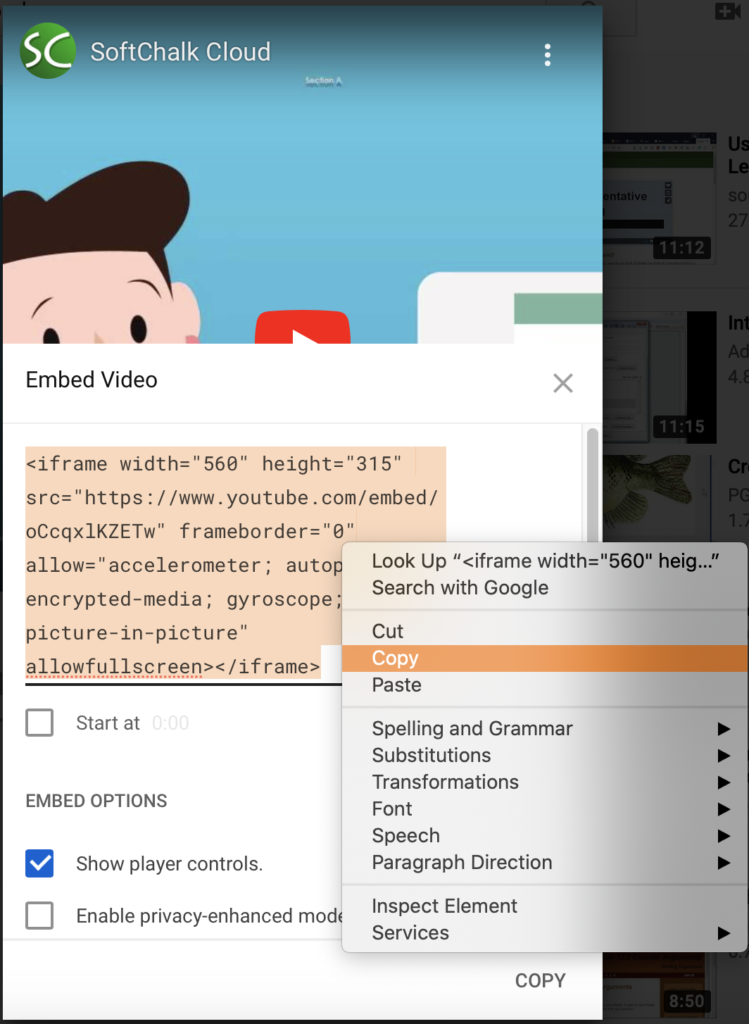 Place your cursor on a new line in your Softchalk edit window
Go to Insert> Widget
Paste the HTML code in the box, give it a name and a description
Click OK, and Preview> Preview in Browser to view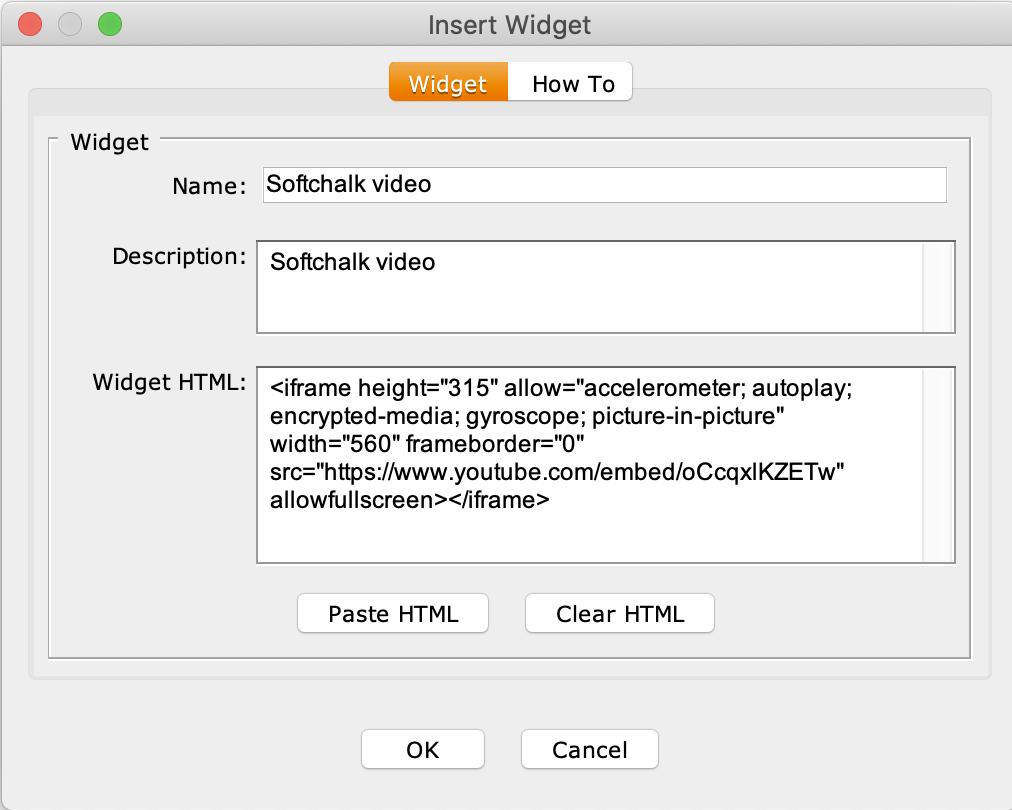 ---
From the UoM video server
Locate your video at video.manchester.ac.uk
Click the 'Options' button at the bottom right of the video preview and choose 'Video info'
Copy the embed code and paste it into a widget using the instructions above
Embed codes work as 'unlisted' on YouTube, meaning that anybody with the link can view the video. Therefore, videos uploaded to a specific course space or as private will still be visible to all students accessing the Softchalk lesson via the embed code. They should not need to log into Blackboard to view an embedded video.
For more information and guides for the video server please see the Staff FAQ page and their guide to using podcasts in Semester 1 teaching for 2020/21 courses