This guide covers:
PAGE 1 Tracking scores with Softchalk Scorecenter (including date restrictions/ password protection) and Softchalk Lesson Certificates
PAGE 2 Tracking scores with Blackboard
Within this content you will find links to the relevant learning material from Softchalk's eLearning video guides.
---
Tracking scores with Blackboard
To connect your lesson to Blackboard:
Navigate to your Blackboard course
Go to Course Management> Customisation> Tool Availability
Make sure 'LTI' and 'LTI link' are checked

Log into softchalkcloud.com
Go to My Content> Lessons
Click on the lesson you would like to add to Blackboard
Scroll down the preview page and copy the LTI link on the right hand side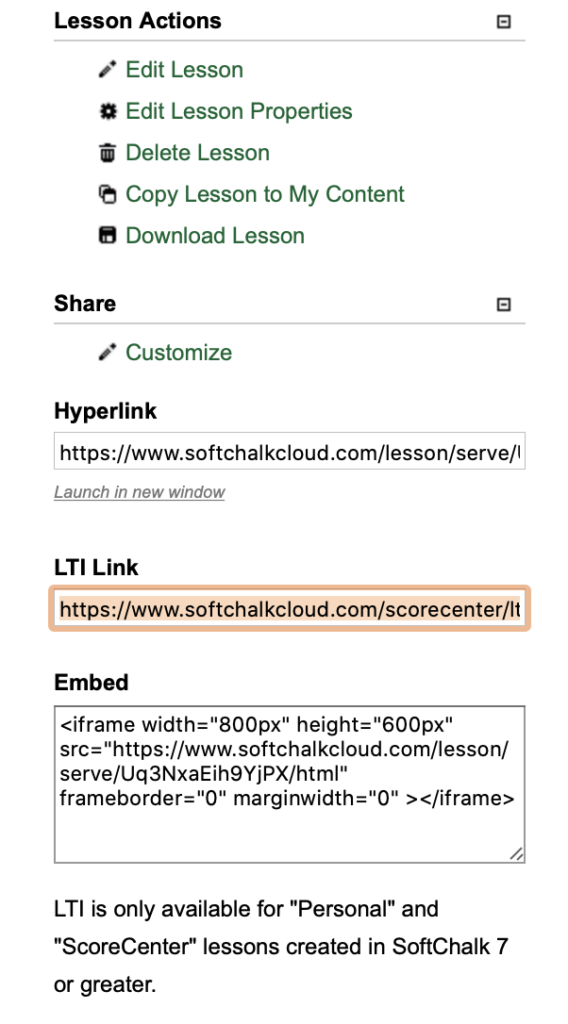 Add a web link to your Blackboard course
Paste the LTI link you have just copied into the URL box
Underneath, check 'This link is to a Tool Provider'
Set 'Enable Evaluation' to 'Yes' and fill in the rest of the information
Test using student preview mode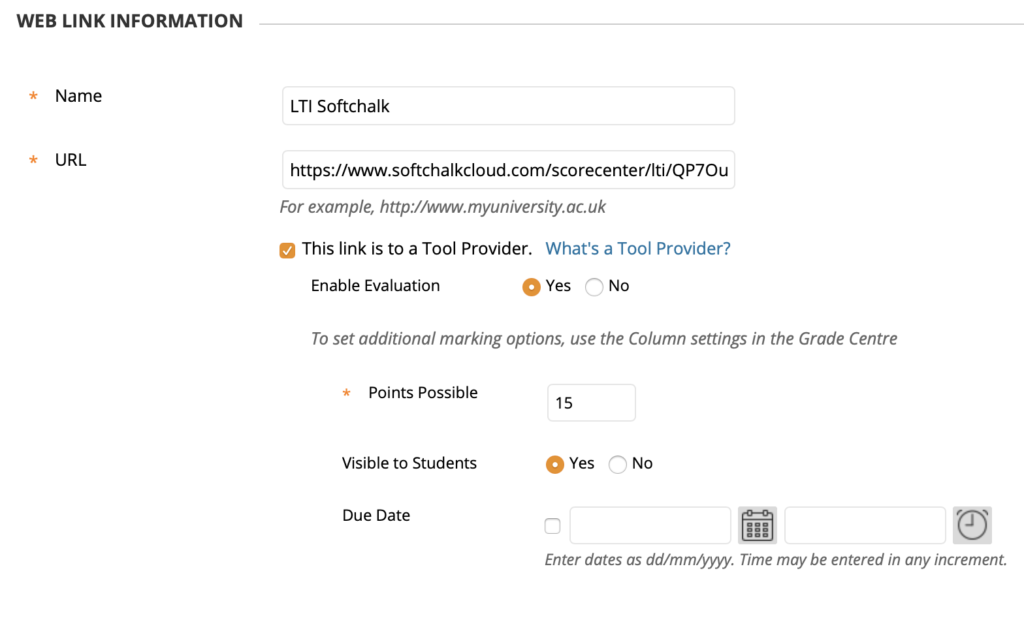 Was this helpful?
We would love to know if we got it right.