Updated: 03/11/2021
Overview
The Similarity Report provides an overall similarity breakdown for each submission to the iThenticate database. This breakdown determines the percentage of similarity between a submission and content existing in the database of the text comparison tool, iThenticate. The database includes billions of web pages (both current and archived content), a repository of work that has been submitted to Turnitin in the past, and a collection of documents, which comprises thousands of periodicals, journals, publications and CrossRef member content.
Interpreting the Similarity Report
iThenticate does not check for plagiarism in a submission. It checks a submission against the content database, and if there are instances where the submission's content is similar to, or matches against one or more sources, it will be flagged for review. It is perfectly natural for a submission to match against sources in the database. If the submission has used quotes and has referenced correctly, there will be instances where there will be a match. The similarity score simply makes the user aware of any problem areas in the submission.
What you will see
As you click on an assignment to mark it this screen appears and the similarity features are under the icon in the purple circle below.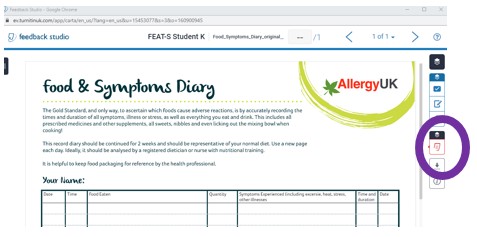 Clicking on the top of the icon highlights all the similarity text.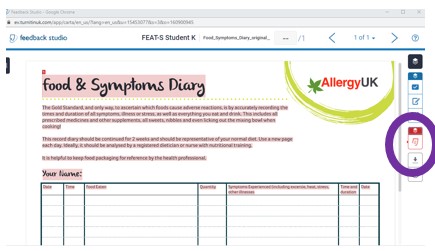 Clicking on the red paper icon opens the possible options.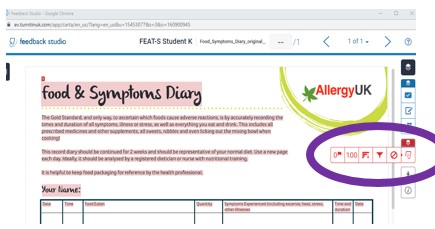 Flags: This feature looks for inconsistencies, e.g., hidden text.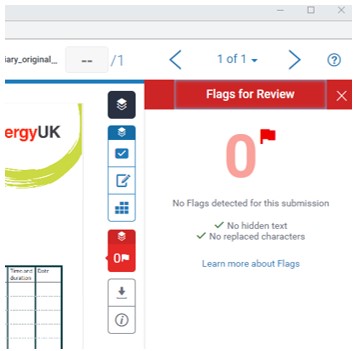 Match Overview: This view provides a headline of the top similarities.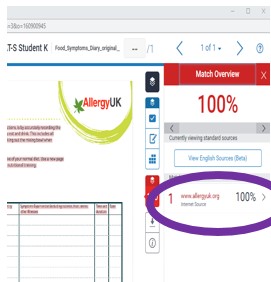 All Sources: This view provides a full list of similarities. You can click on the sources for further details.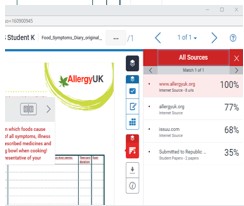 Filters: Here are further settings you can tailor to your preferences. If you input any settings here you must click 'Apply Changes'. If you require a New Report allow time for this. Quote exclusion will support the following marks: "…" «…» »…« "…" 《…》〈…〉『…』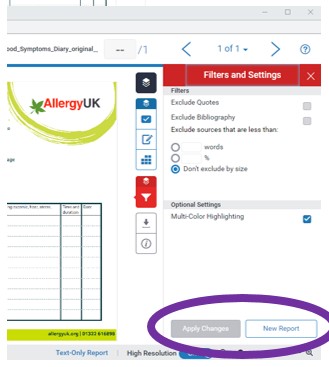 Excluded Sources: If anything has been excluded from the report it will appear here. You can restore some or all of it to the similarity report for assessment if needed.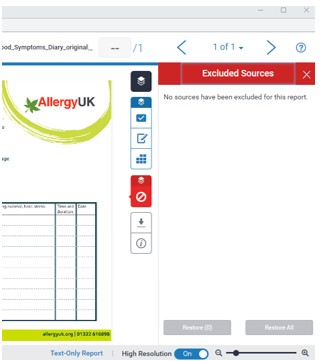 Templates can appear with 100%, you may wish to ignore this as plagiarism or exclude it from the report.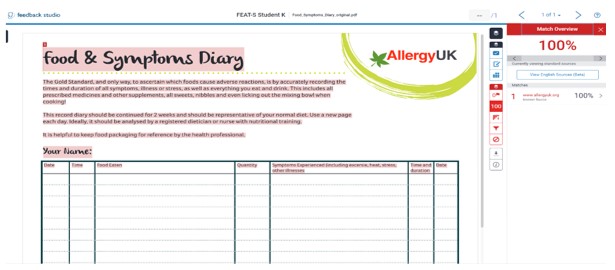 THE END
Was this helpful?
We can only improve our service if you tell us what you think.
Reading a Similarity Report