This guide covers:
Within this content, you will find links to the relevant learning material from SoftChalk's eLearning video guides.
---
Pages, navigation and sidebars
Pages
To create a new page, put your cursor where you would like the page break to be
Go to Insert > Page Break > Insert
This will insert a blue 'page break' indicator into the editor
Preview in browser to see the new page and any navigation settings already applied (navigation can be customised, see below)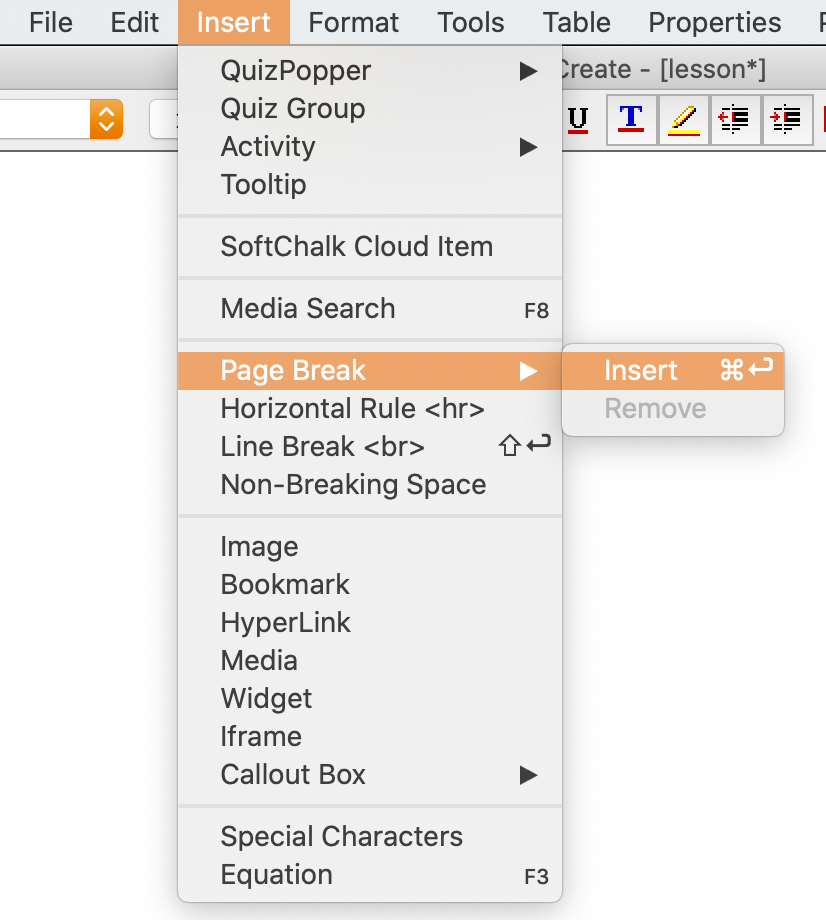 ---
Navigation
Customise navigation by going to Properties > Lesson Properties and changing the layout and the options that appear underneath
Preview in browser to see this applied. You must have more than one page in your lesson to view this
Click the sidebar options to change how your contents list looks. For more detail on sidebars, please watch Video 3b linked below
Change page names for the contents list/menu by going to Properties > Page names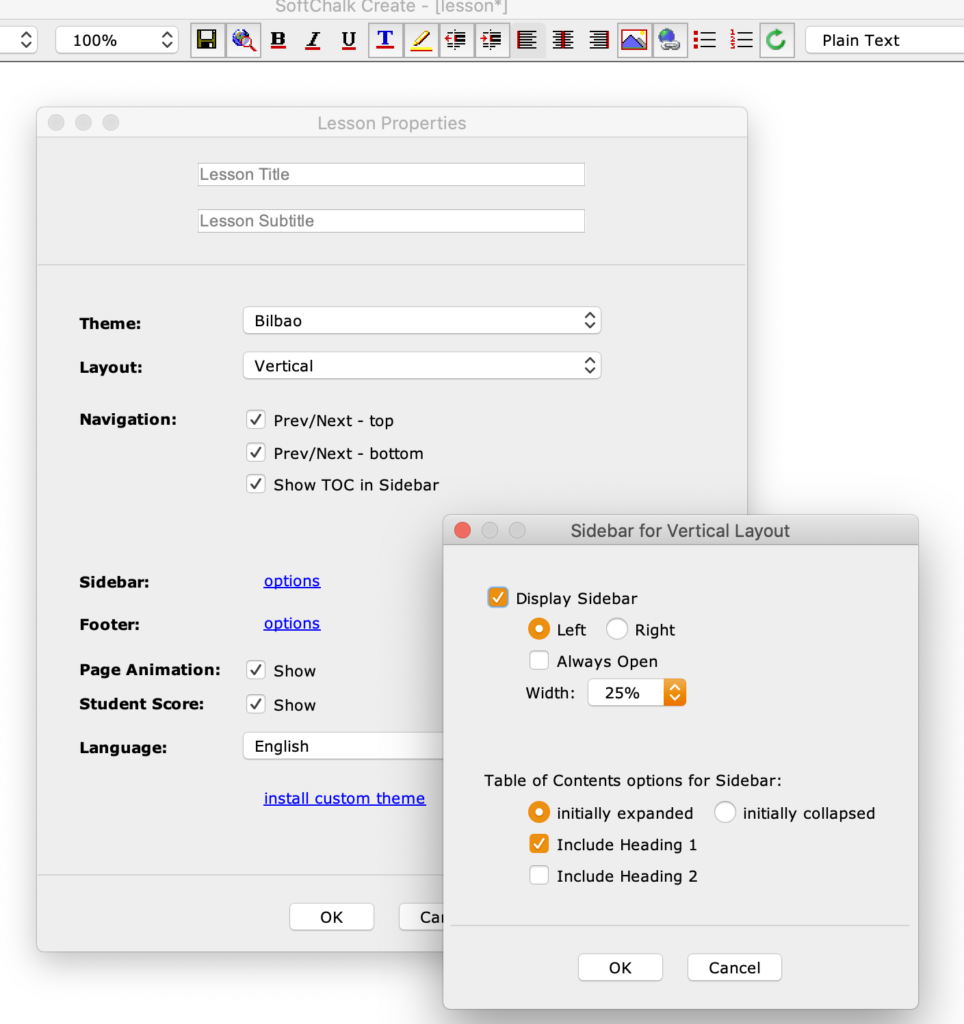 Video 3b: Add Navigation
This video will demo the navigation features available to you in SoftChalk Cloud. The navigation is customisable so it may take a bit of trial and error to establish what you like for your lesson.
---
Headings and sidebars
You can apply different heading styles to your content (the same as within Word) by highlighting your text and choosing from the dropdown menu at the top that says 'Plain Text'. Text for a heading must be all on one line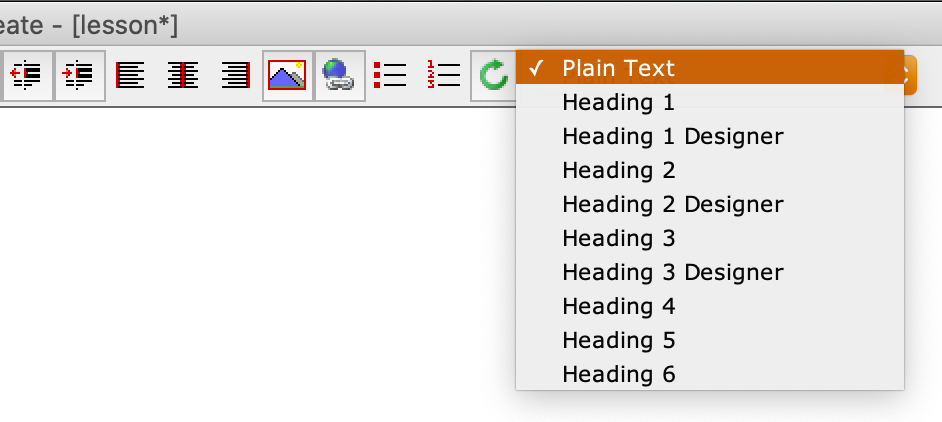 Any text that you make heading style 1 or 2 can be made into a contents list. Contents lists only appear if you have more than one page in your lesson. The default setting is to have it in a sidebar. See Video 3b linked above for more information on this.
Video 3a: Create Sidebar Content
This will take you through creating sidebar panels and adding them to different pages in your lesson.